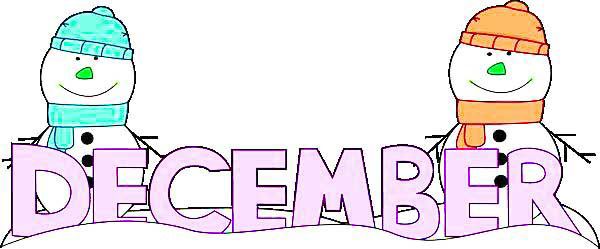 December 7, 2017
This is such an exciting and magical time of year! Here's what is happening in room 301...
Fundations (letter sound/identification) Work:
We will be wrapping up Unit 1 in the next couple of weeks. This means that we are almost finished working on LOWER-CASE letter ID and sounds. In the first unit we focused on letter ID/sounds and beginning phoneme awareness (ex. the beginning and/or ending sounds in words) but now students will be concentrating on the middle sounds as well. In addition, we will also be spending time looking at words that have a CVC (consonant, vowel, consonant) pattern (ex. man, cat, dog, mug). We will also be learning how to properly form capital letters, which will be taught in alphabetical order, since the sounds have already been linked to the letters during the first unit.
Our last letters before Winter Break are: "l", "v", "w", "y", "z", "q"
Sight Words: yes, no, can
Reading/ "Daily 5":
We continue to work through our "Daily 5" reading rotations. During this time, students move through the room to different letter/word work and writing stations while I meet with small groups. My goal is to meet with ALL students each day during this time, therefore it is very important that students stay on task and allow others to work as well. This is something we are really working on right now as a class.
Instruction during small groups depends on the needs of the children. Most of our small group revolves around book handling skills, taking book walks, matching picture to text, one-to-one pointing, and retelling important information. It's amazing to see such growth after such a short amount of time!
Math:
Students continue to practice number recognition and have begun to explore number relationships (greater than, less than). We played a math game, "Monster Squeeze," that they really seemed to enjoy. Today we played the game with a number line 0-10, but there are other modifications to simplify or extend thinking.
*please note that the math sent home in last week's Friday Folder is an option for at home additional practice!
Writing:
I am so happy with the progress students are making in writing. They get SO excited when I can read what they have written and become motivated to write even more :) This time of the year is wonderful... things just begin to "click!"
We are really good at coming up with topics to write about... Now, we just need to write more about that one topic. One thing we have been working on is making a picture book about one topic and then share our stories with partners. This is such a great way to "rehearse" for the real writing. I can't wait to showcase these wonderful writers at our Writing Celebration on January 26th (see newsletter for specifics).
On Wednesdays, we have ipads for the afternoon. We work on JiJi math and then have some time with them during writing as well. I came across this really fun app called "Scratch" and we've used some of our writing time this week to explore. This app has allowed the students to think creatively and produce a digital story. Students are expected to include these four things when working with Scratch:
1) background
2) main character
3) title
4) movement through programming
Students have also been experimenting with "See Saw" in the last week. We hope to use this more with academic work but for right now, kiddos are still exploring during their free-choice time. Information was sent home in last week's Friday Folder. If you have any questions about "See Saw" or are having difficulties, please let me know how I can help!